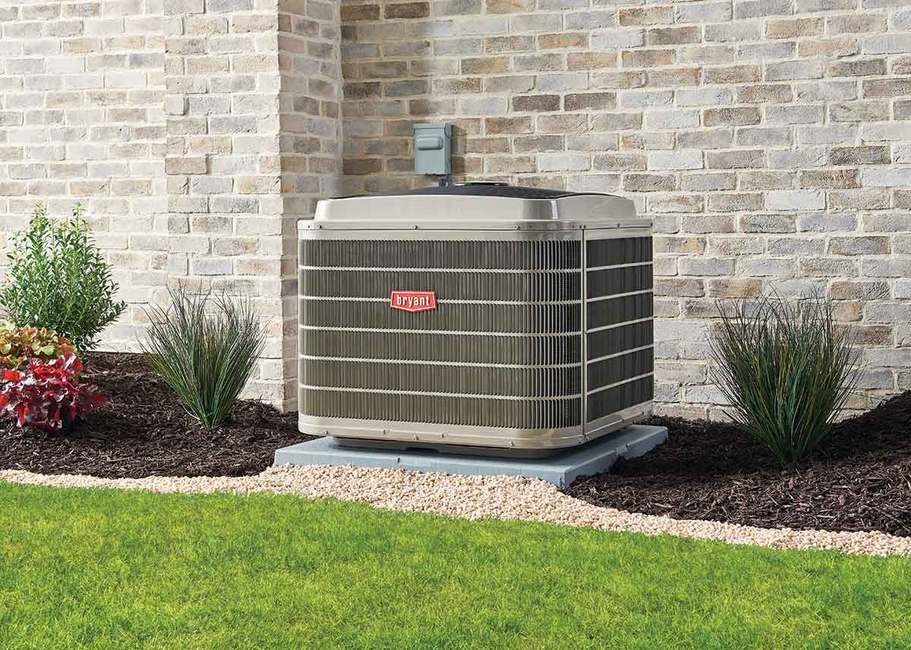 Your heating and cooling system is responsible for over 50% of your energy costs.  Save money and boost comfort by properly maintaining your equipment.  Your air conditioner needs to be inspected once a year, every year.  Regular A/C service from the professionals at Lea Heating & Air Conditioning will keep your system from malfunctioning during the hottest days of summer in Elgin, Carpentersville, West Dundee, East Dundee, Algonquin, Sleepy Hollow, & Lake in the Hills, IL.  Rather than waiting for replacement parts, suffering the heat, you'll enjoy complete, uninterrupted comfort.
Your air conditioner is made up of multiple components all working together to deliver refreshingly cool air to every corner of your home.  To keep all those components in peak condition, make annual A/C maintenance part of your spring check list.  The best time to service equipment is before you need it the most and expect to work the hardest.  The NATE-certified technicians from Lea Heating & Air Conditioning will maximize efficiency, increase system longevity, and troubleshoot for potential repairs and guarantee cool relief this summer.
Preventative Air Conditioning Maintenance
Elgin, Carpentersville, West Dundee, East Dundee, Algonquin, Sleepy Hollow, & Lake in the Hills, IL
Preventative maintenance keeps your air conditioner running at peak, trouble-free efficiency.  Through comprehensive cleaning, pressure testing and calibrating, Lea Heating & Air Conditioning ensures safe and consistent operation for less money.  Neglected, worn, dirty or broken components lead to less comfort and higher utility bills.  Our trained technicians will carefully check for proper refrigerant levels, vibration noise, electrical connections, visible leaks, condensate drain, proper voltage, blower assembly, thermostat, condenser coil, pulleys and belts and ductwork for condition and leakage.  We'll perform a comprehensive cleaning to to ensure optimal performance.
As your air conditioner sits dormant during winter months, your air conditioner collects dust.  As it then works through the summer, without preventative maintenance, the cooling system could have an unexpected breakdown and your equipment could be losing efficiency too.  Eventually, your air conditioner is going to fail, costing you far more in sudden repairs than the price of annual maintenance.
Contact Lea Heating & Air Conditioning for an A/C Tune-Up!
Prepare your cooling equipment to withstand the scalding temperatures and extreme humidity of the upcoming summer in Huntley, Hoffman Estates, Bartlett, Inverness, Barrington, Streamwood, Crystal Lake, & Cary, IL.  Call Lea Heating & Air Conditioning and we'll find a maintenance plan that fits your exact needs and budget.  We service all brands, not just those we install, and offer many valuable options that can greatly increase the comfort level and energy efficiency of your home.  As a Comfort24-7 Provider, we guarantee all of our work to your satisfaction.  We respect your home, never leaving your home with a mess or damage.  We especially respect your time, always arriving promptly and completing work quickly. We respect the environment, by reclaiming and recycling refrigerant, old equipment and any packaging.  Our goal is to provide a satisfied experience every time you call.
---
Air Conditioning Service in Elgin, Carpentersville, West Dundee, East Dundee, Algonquin, Sleepy Hollow, & Lake in the Hills, IL