Professional AC Installation & Design Services You Can Trust
There's no need to suffer through a long, hot, sticky summer. You deserve a refreshingly cool home 24 hours a day. Call Lea Heating & Air Conditioning and we'll design an energy-efficient, cost-effective and reliable cooling system, and deliver an expert AC installation you can live with happily for years to come.
847-305-2800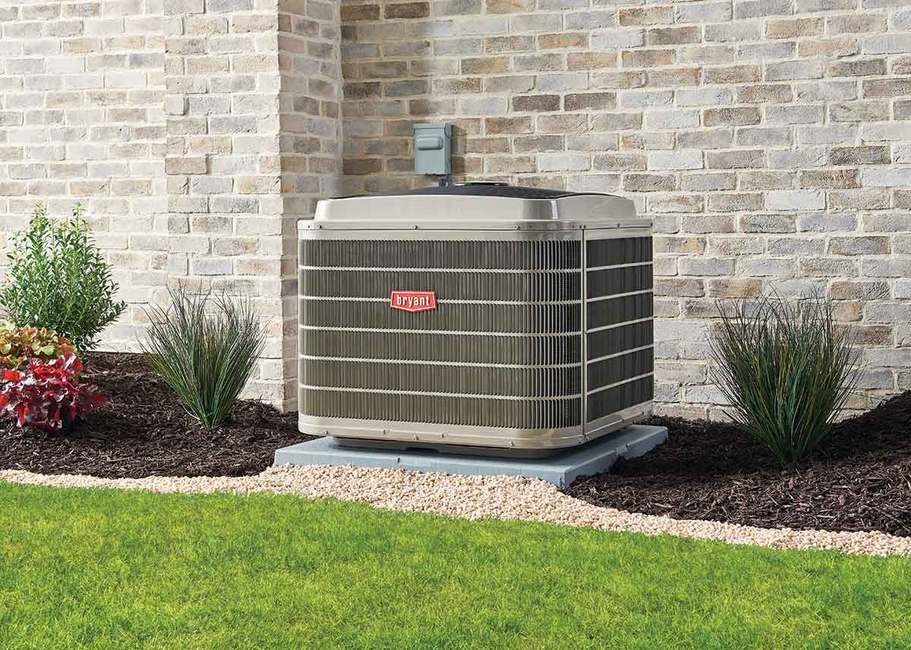 AC Installation in Northeast Illinois
Today's improved air conditioners use 30% to 50% less energy to generate the same amount of cooling as models from 20 years ago. Even if your air conditioner is only 10 years old, you stand to save 20% to 40% of your cooling energy costs with the installation of a new high-efficiency model. As a Bryant Factory Authorized Dealer, we offer the latest innovations to bring you the most convenient, powerful, and satisfying cooling products available.
We're a Team of Seasoned AC Installation Experts
Our team is made up of NATE-certified AC technicians who are dedicated to taking care of the little details and major concerns to ensure safe, reliable, and rewarding performance.
We check for adequate indoor space to support your new system.
We utilize a duct-sizing methodology to ensure proper fit.
We make sure there are sufficient supply registers to deliver cool air.
We also ensure you have enough return registers to direct warm air back to the air conditioner.
And by carefully locating the condensing unit in the optimum location, we prevent nearby objects from blocking airflow and limit the possibility of noise bothering you or your neighbors.
We'll Design Your New AC Installation With Proper Procedures
Adequate sizing and proper installation are key factors in your new air conditioner living up to expectations of efficiency and longevity. Too large of a unit won't sufficiently remove humidity, will cycle on and off continually, never reach ideal efficiency levels, and won't last as long as it should because of excess strain on components. Too small of a unit can't reach desired comfort levels, will run constantly, and cost much more to operate. But if your unit is installed and sized correctly, it should provide you with uninterrupted comfort for the next 15 to 20 years.
Trust our trained professionals to answer any questions you might have, make practical recommendations, and factor in much more than square footage when sizing equipment for your home. We'll take into consideration the number of windows and doors, quality of insulation, ceiling height, unconditioned spaces such as basements and attics, and everything from shade trees to humidity concerns, before making recommendations. Our trained specialists will take the time to discuss options and keep you informed during every step of the process.
Contact Us for AC Installation Service
For the best AC installation options in Elgin, Crystal Lake, Carpentersville, Algonquin, West Dundee, Sleepy Hollow, East Dundee, Lake in the Hills, and Hoffman Estates, IL, call Lea Heating & Air Conditioning. As a Comfort24-7 Network provider, we guarantee our work and installed equipment for two years or your money back. We offer free estimates, plus flexible financing options with approved credit.
At Lea Heating & Air Conditioning, we do everything in our power to keep prices competitive and quality high. To get the most enjoyment out of your summer in Northeast Illinois, and the best investment for your cooling dollar, contact us at 847-305-2800 or fill out the convenient online form.
AC Replacement & AC Installation

Algonquin, IL, Crystal Lake, IL, Elgin, IL, Lake In the Hills, IL, Carpentersville, IL & Hoffman Estates, IL
Air Conditioning Replacement in Lake In the Hills, IL | AC Replacement Elgin, IL
Air Conditioning Replacement

∴

Air Conditioning Installation ∴ Algonquin, IL ∴ Crystal Lake, IL ∴ Carpentersville, IL