Seasoned Commercial HVAC Maintenance & Installation
Lea Heating & Air Conditioning is a full-service light commercial HVAC provider serving Elgin, Crystal Lake, Carpentersville, Algonquin, West Dundee, Sleepy Hollow, East Dundee, Lake in the Hills, and Hoffman Estates, IL. With our in-house design shop and product expertise, our commercial staff has the training and experience to install, service, and repair all types of commercial heating, cooling, and indoor air quality systems.
847-305-2800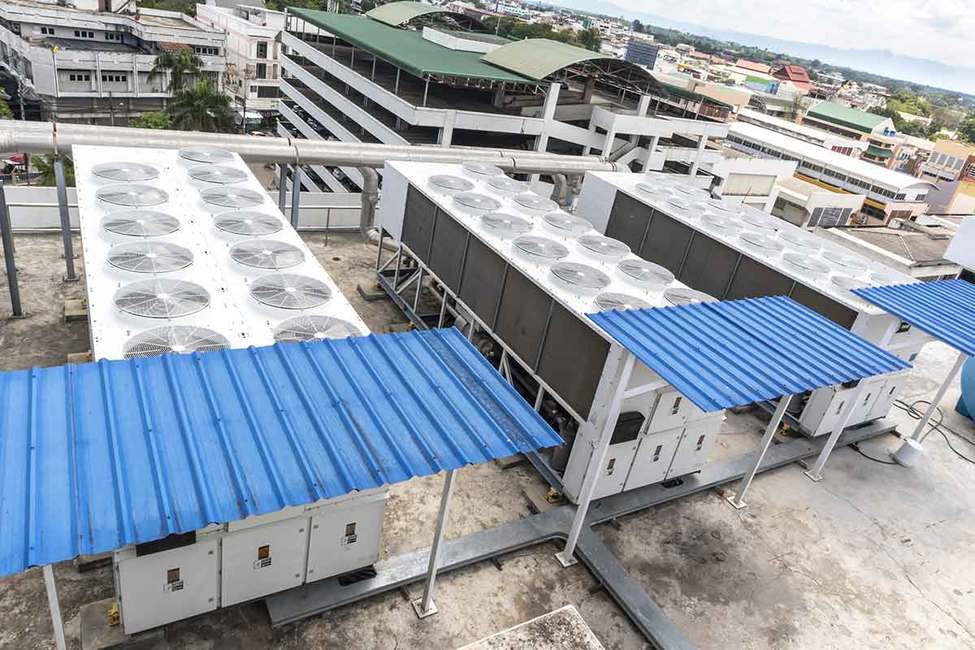 Our extensive commercial HVAC experience has allowed us to identify the heating and cooling solutions that stand out from the rest. Our parts department and sheet metal shop ensure the quickest possible resolution to comfort problems and needs. From new projects and replacements to preventative maintenance and emergency service, the NATE-certified team from Lea Heating & Air Conditioning has you covered.
Improve Your Building's Indoor Air Quality
Our company recognizes the importance of a safe and healthy workplace, and we strive to deliver cost-effective and convenient options. OSHA estimates that poor indoor air quality costs employers 15 billion dollars annually due to worker inefficiency and sick days. Simply by improving the quality of indoor air, employers can boost performance by up to 10%.
Common commercial indoor air quality issues include:
Cleaning products, pest control solutions, personal care products, and even carpets and furniture contribute to degraded air quality.
Printers and copiers that emit volatile organic compounds, small particles, and ozone.
Computers and other electronics that generate heat and accelerate emissions from plastics, circuitry, and adhesives.
It might be impossible to eliminate all potential sources of contaminants, but improving the air you breathe is both simple and feasible. Through proper ventilation and humidity control, Lea Heating & Air Conditioning can create a healthier, cleaner, and more productive work environment for you, your workers, and customers across Northeast Illinois.
Sign Up for a Commercial HVAC Maintenance Contract
Without regular maintenance, commercial equipment can pose safety concerns and fire hazards. Lea Heating & Air Conditioning strongly recommends preventative maintenance for your commercial HVAC equipment to minimize downtime, maximize workplace productivity and increase energy efficiency. Through annual tune-ups, our NATE-certified technicians will optimize your equipment performance, extend system longevity and eliminate major repairs.
Reach Out to Us for a Free Estimate Today!
Lea Heating & Air Conditioning looks forward to providing you with the highest standards of comfort control for your family and business. Call us at 847-305-2800 to speak with an experienced and courteous member of our service team or visit us at our offices and showroom in East Dundee. We have working models on display and are always happy to sit down and discuss your expectations and requirements for temperature control and air quality.
Commercial HVAC Repair, Commercial HVAC Installation & Commercial HVAC Service

Lake In the Hills, IL, Carpentersville, IL, Algonquin, IL, Hoffman Estates, IL, Elgin, IL & Crystal Lake, IL
Commercial HVAC in Carpentersville, IL | Commercial HVAC Repair Algonquin, IL
Commercial HVAC

∴

Commercial Heating & Cooling ∴ Elgin, IL ∴ Crystal Lake, IL ∴ Lake In the Hills, IL