With over forty years of HVAC service, we at Lea Heating & Air Conditioning are anxious to share the benefits of today's generation of heat pumps. While the concept of the heat pump was developed in the mid-1800s, technology has come a long way in recent times. The modern version offers the most energy-efficient and cost-effective means of temperature control on the market. Remarkably environmentally friendly, heat pumps are an ideal choice to both heat and cool your home in Northeast Illinois. 
847-305-2800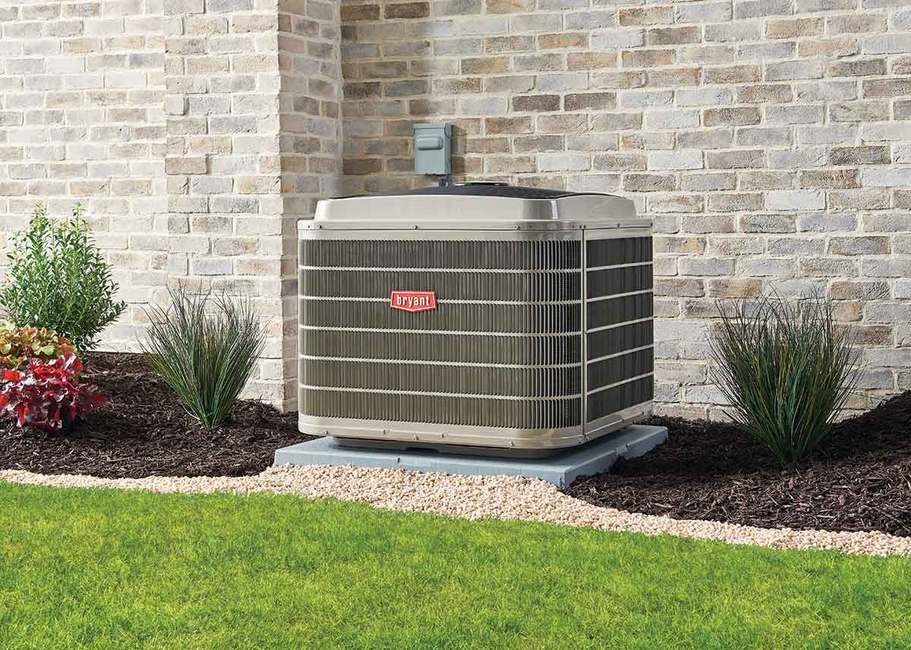 Top Quality Heat Pump Repairs
There is no combustion process. Rather than burn fossil fuels, a heat pump moves existing heat between the outdoor and indoor environment, providing heating in the winter and reversing operation for cooling in the summer. Clean, safe, and quiet, this all-in-one solution saves you money and reduces your carbon footprint. To make the very best of your investment and maximize rewards, reach out to Lea Heating & Air Conditioning for a free estimate in Northeast Illinois.
For heat pump installation, repair, or maintenance, call on Lea Heating & Air Conditioning!
Having earned distinction as a Bryant Factory Authorized Dealer, Lea Heating & Air Conditioning offers an incredible array of options, ensuring the ideal heat pump for your specific home. We can't wait to explain the many benefits of adaptable-speed technology, SEER ratings up to 24, advanced system diagnostic capabilities, and Bluetooth connectivity. Whether you're looking into installing new, replacing old, scheduling maintenance, or solving repair needs, our NATE-certified professionals are up to the task. And we're here to help in emergency situations with 24/7 service across Elgin, Crystal Lake, Carpentersville, Algonquin, West Dundee, Sleepy Hollow, East Dundee, Lake in the Hills, and Hoffman Estates, IL.
Heat Pump Service, Heat Pump Installation & Heat Pump Repair

Algonquin, IL, Lake In the Hills, IL, Carpentersville, IL, Hoffman Estates, IL, Crystal Lake, IL & Elgin, IL
Heat Pumps Elgin, IL | Heat Pump Service Lake In the Hills, IL | Heat Pump Replacement Hoffman Estates, IL
Heat Pump Maintenance

∴

Heat Pump Replacement

∴

Heat Pumps ∴ Elgin, IL ∴ Carpentersville, IL ∴ Crystal Lake, IL