Timely and conscientious ductwork service is essential to the performance of the HVAC system. The efficiency, capacity, reliability, and longevity of your furnace and air conditioner are directly affected by the duct system. The integrity of this branching network of pipes significantly impacts your comfort, health, safety, and budget. Because heated/cooled air travels through the ducts multiple times per day, even minor issues result in huge consequences.
847-305-2800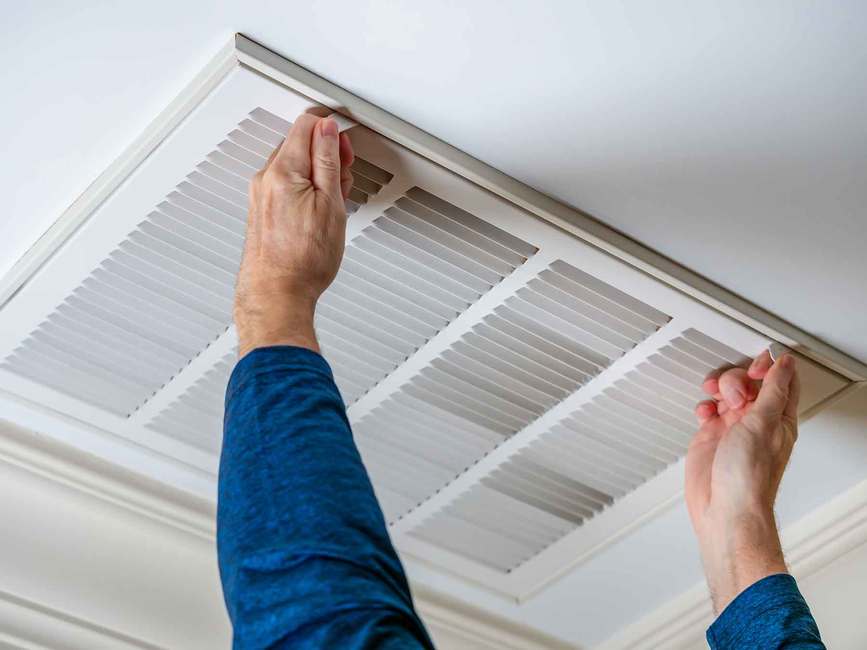 Expert Ductwork Repairs & Maintenance
Lea Heating & Air Conditioning has been on the job for over four decades. We've seen the problems caused by improper design and installation, neglected upkeep, contaminant buildup, leaks, and all sorts of flaws in the ductwork. Unfortunately, the majority of homeowners in Northeast Illinois are paying higher than necessary energy bills, breathing polluted air, and living with inferior comfort because of the duct system. All it takes is a call to us at 847-305-2800 for a free estimate, honest recommendations, and successful solutions.
For all of your ductwork services, call on Lea Heating & Air Conditioning!
Our factory-trained, NATE-certified and experienced team of professionals are proficient and prepared for all kinds of duct systems and a complete range of concerns. We include sheet metal fabrication capabilities and handle comprehensive testing, evaluation, proactive maintenance, and repairs quickly and effectively. As a family-owned and operated, National Award Winning Company, count on Lea Heating & Air Conditioning for top quality duct system services anywhere across Elgin, Crystal Lake, Carpentersville, Algonquin, West Dundee, Sleepy Hollow, East Dundee, Lake in the Hills, and Hoffman Estates, IL. 
Duct Repair & Duct Maintenance

Elgin, IL, Sleepy Hollow, IL, Hoffman Estates, IL, Carpentersville, IL, West Dundee, IL & Algonquin, IL
Air Duct Service in Hoffman Estates, IL | Duct Repair Algonquin, IL
Air Duct Service

∴

HVAC Duct Repair ∴ Algonquin, IL ∴ Hoffman Estates, IL ∴ West Dundee, IL