For the average household, the cost of water heating adds up to $400 to $600 per year. Water heating accounts for approximately 20% of your total energy bill. A new hot water heater is an opportunity to increase efficiency and trim expenses. Rather than wait for the disruption of sudden failure, consider the benefits of taking proactive measures. If your water heater isn't quite meeting your needs, is approaching or past its life expectancy of 10 to 15 years, call Lea Heating & Air Conditioning for a free estimate in Northeast Illinois.
847-305-2800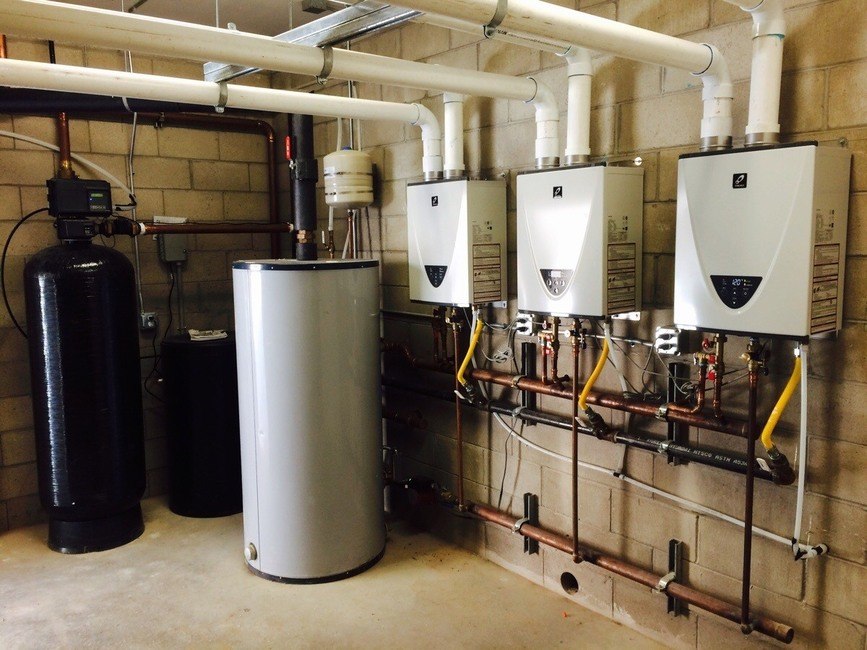 Professional Hot Water Heater Installations
There are lots of options for water heating. From fuel options, styles, and sizes to new technologies, we help you determine the ideal fit for your specific household usage. Modern storage tank heaters are affordable, reliable, require minimal maintenance, and have become more efficient in recent years. Tankless heaters are space-saving, cost-saving, heat water on-demand, and last longer. The knowledgeable professionals from Lea Heating & Air Conditioning are happy to discuss the pros and cons and recommend only quality products.
Call our team for your water heater repairs & maintenance!
With over 40 years in business, Lea Heating & Air Conditioning continues to pioneer innovation in water heating and ensure greater return from your investment. Our certified technicians are proficient in all makes models, handling new installations, replacements, conversions, important maintenance, and complex repairs. Offering 24/7 emergency service, we are always the right choice for skilled and prompt assistance across Elgin, Crystal Lake, Carpentersville, Algonquin, West Dundee, Sleepy Hollow, East Dundee, Lake in the Hills, and Hoffman Estates, IL.
Water Heater Installation, Water Heater Repair & Water Heater Service

Hoffman Estates, IL, Carpentersville, IL, Crystal Lake, IL, Algonquin, IL, Elgin, IL & Lake In the Hills, IL
Hot Water Heaters Hoffman Estates, IL | Water Heater Service Lake In the Hills, IL | Water Heater Maintenance Carpentersville, IL
Water Heater Replacement

∴

Water Heater Maintenance

∴

Hot Water Heaters ∴ Carpentersville, IL ∴ Hoffman Estates, IL ∴ Crystal Lake, IL